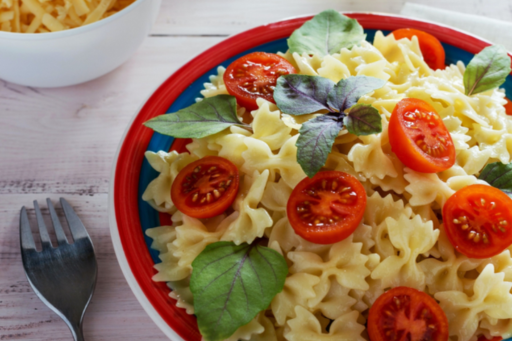 Flowers are blooming. The trees are green. And you're ready to spend warm spring days swinging on your porch swing or having friends over for a barbeque. To make your spring days (and nights) a bit more perfect, add a great spring wine! 
Let's talk about the best wines for spring sipping and to celebrate the end of winter.
Spring Wine #1: Sauvignon Blanc
Sauvignon Blanc is a great white wine to sip on a beautiful spring day. Its crisp, zesty, herbaceous flavor will remind you of gardens blooming. 
Sauvignon Blanc has a light to medium body. And has a fresh, lively character because of the wine's natural acidity. 
When sipping, you'll detect flavors from citrus, herbs, and tropical fruits to minerals and florals. But the flavors can depend on the region where the wine is grown and the age of the wine. 
Sauvignon Blanc is best served chilled. So put it in the fridge for at least 30 minutes. Or put it into an ice bucket for 15-20 minutes. You want it to reach 45-55° – but you don't want it too cold. Otherwise, the flavors will become muted.
Sassy Sauvignon Blanc Spring Food Pairings
Sauvignon Blanc has a versatile character, so it pairs well with light and fresh dishes. Think salads, fish, shellfish, and herb-forward recipes. 
You can pair it with shrimp scampi, oysters on a half-shell, or grilled fish. Sauvignon Blanc also pairs with light pasta dishes like linguine with clams or spaghetti with lemon and herbs. If you prefer a vegetarian option, try grilled asparagus, roasted bell peppers, or ratatouille. 
It's best to avoid anything that is a fatty, protein-rich food.
Check out Rove Estate's
Sauvignon Blanc
for your next wine & food pairing.
You'll enjoy the aromas of pineapple, guava, lemon verbena, and fresh green peppers. The texture is creamy with concentrated flavors of passionfruit, grapefruit, and lemon verbena. Our Sauvignon Blanc wine delivers concentrated flavors from start to finish.
Spring Wine #2: Rosé
Rosé wine is the pinnacle of a refreshing wine to sip on a spring day or evening. Between its pink color and light flavor, your taste buds will rejoice at being reminded the days are getting warmer.
Rosé comes in a wide range of flavors and styles since it's made with a variety of grapes. You'll discover flavors of red fruits, melons, and hibiscus to citrus, white pepper, and stony minerals. But it'll depend on the region the grapes are grown. 
In the coastal cool climate of Leelanau Peninsula, Michigan, most years we plant Pinot Noir, Cabernet Franc, Merlot, and Blaufränkisch grapes for our Ragaire Rosé.
And for the first time this year, we made a Rosé out of Pinot Gris – which is super special! You still have the signature berry and watermelon flavors. But the notes are more citrus-forward.
Before drinking your Rosé, chill it for a few hours in the refrigerator or put it into an ice bucket for 30 minutes. You want the wine to chill to 45-55°.
Raving Rosé Spring Food Pairings
The balance of fruitiness and acidity makes Rosé an excellent wine to pair with a variety of food.
You can pair it with spicy foods, salads, seafood, grilled meats, or light pasta dishes. Try a Greek salad, grilled shrimp, sushi, or grilled pork with your Rosé. It also pairs great with pasta primavera, bruschetta, and hummus. 
Check out Rove Estate's
Ragaire Rosé
for your next wine & food pairing.
You'll love the aromas of white cherry, lemon, and delicate sweet pea flowers. The acidity zings from start to finish with vibrant flavors of peach, strawberry, cassis, and watermelon.
Spring Wine #3: Riesling
Whether you're enjoying a picnic, barbeque, or hike, Riesling is a great wine to pair with the outdoors. It's light and refreshing with a crisp, fruity character that makes it versatile for every occasion.
Riesling comes in a variety of styles from dry to sweet with a body from light to medium. The flavors range from citrus, stone fruits, apple, and pear to honeysuckle. jasmine, and honey (for the sweeter styles). Certain regions produce Rieslings with notes of minerals.
Serve your Riesling at a temperature of 45-50° – which is about 30 minutes in the refrigerator.
Rocking Riesling Food Pairings
Riesling's vibrant flavors and sweetness make it a perfect match to balance out spicier or richer dishes. Think spicy Asian & Indian foods or creamy sauces.
Riesling also pairs nicely with oysters, scallops, shrimp, roasted pork, ham, pork chops, and grilled or roasted chicken. If you want something vegetarian, try roasting the vegetables or try a veggie soup.
Check out Rove Estate's Riesling and Select Harvest Riesling for your next wine & food pairing.
For our Riesling, you'll discover aromas of stone fruits, poached pear, and hints of dried anise filling the glass. The palate is met with electrifying acidity and notes of bright green apple, lime zest, and a clean mineral finish.
In the Select Harvest Riesling, there is the essence of ripe peaches and orange peel with delicate overtones of honeysuckle. The palate expresses notes of lime zest, mandarin oranges, and sugared lemon peel. The finish is crisp and clean.
As spring melts away the last of winter, try out one (or all!) of these amazing spring wines and foods.
And you can do just that by joining Rove Nation Wine Club!
As a Rove Nation member, you'll have FIRST access to our new wines – like our 2022 Ragaire Rosé. 
Join Rove Nation today!
You don't want to miss a sip of our singular spring wines.
Want to learn more about food and wine pairings? Dig into our Food and Wine Pairing 101. Also check out our other wine and food pairing guides for Summer, Winter, & Fall.