Our Wine, Cider & Seasonal Drinks
Truly exceptional wine and cider is born from the terroir of the vineyard or orchard itself.
The unique microclimate and elevation at the Gallagher Estate creates the perfect conditions for grape-growing: southern-exposed slopes, abundant sunlight, and cool-air drainage with protection from the frost.
By allowing our grapes to express themselves in the final product and minimally manipulating the season's harvest, we carefully craft wines that are a direct representation of our heritage land.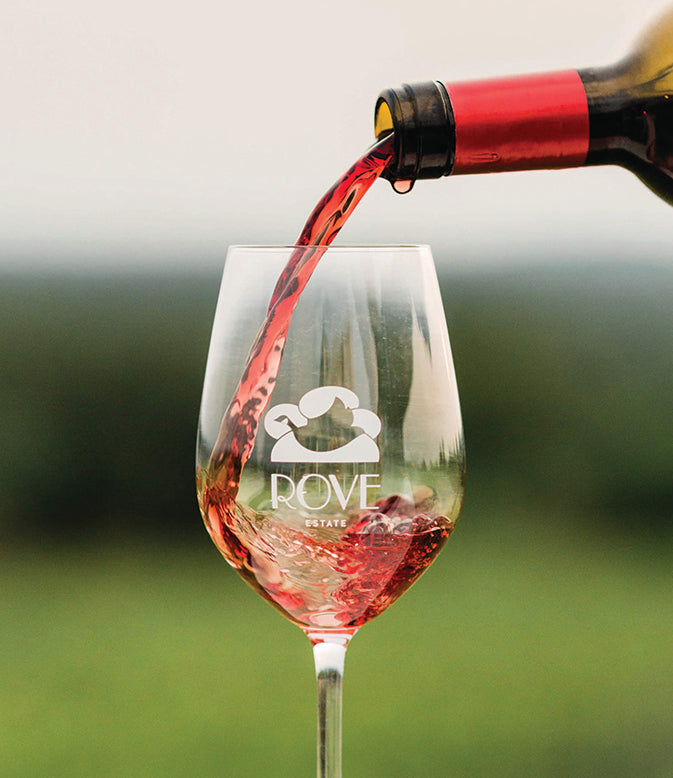 Red Wines
The Gallagher Estate's glacially-etched terroir and elevated vineyards, influenced by the "lake effect," yield award-winning, world-class red wines. Aromatic, fruit-forward, and ideal for food pairing, our red wines capture the delicate nuances of cool climate, estate-grown grapes.
Because we believe good wine is made in the vineyard, we practice meticulous vineyard management and continuously integrate and improve sustainable, organic farming methods—all in pursuit of the finest fruit.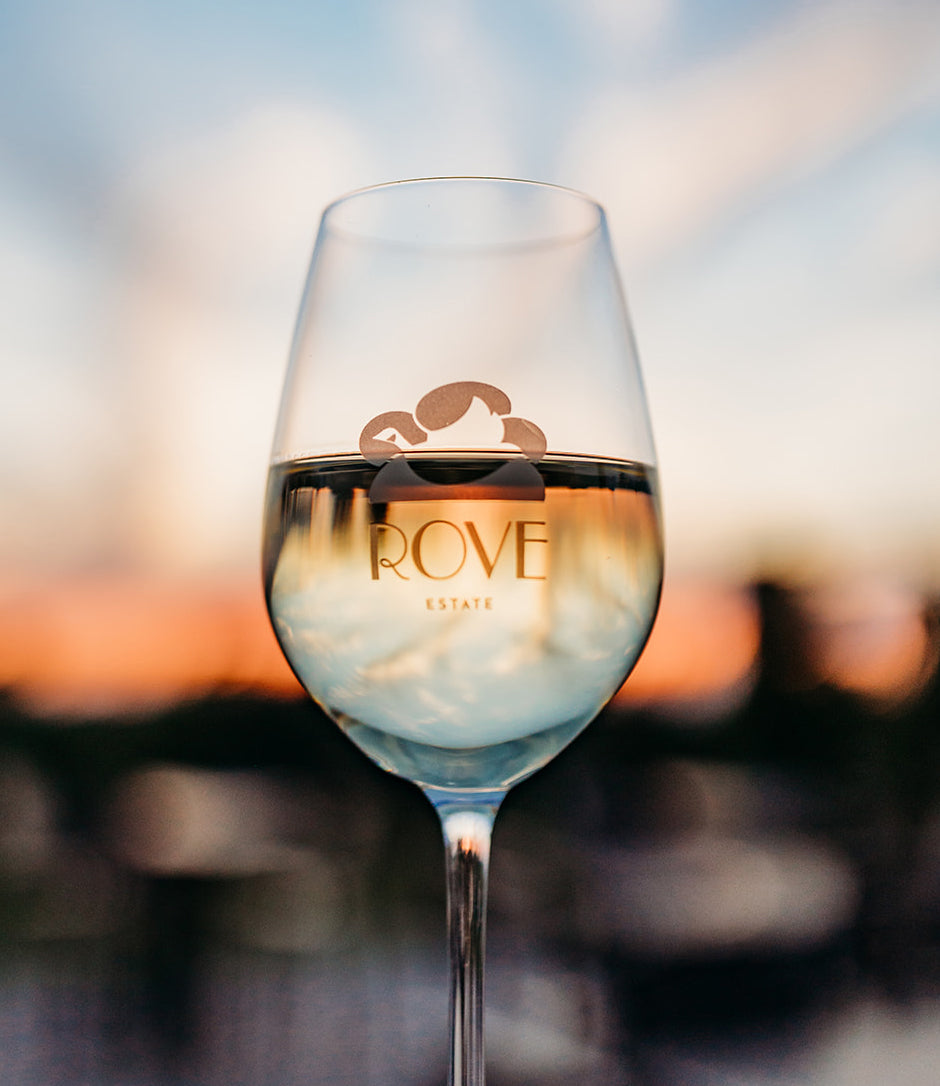 White Wines
Characterized by their fruit-forward profiles, well-balanced acidity, distinctive minerality from glacier deposits, and strong aromatic qualities, our white wines are an excellent choice for food pairing.

The Gallagher Estate, located near Lake Michigan's shoreline, and the Traverse Wine Coast both benefit from the "lake effect," a climatic phenomenon occuring when warm Great Lakes water interacts with cold, dry air masses during fall and winter. This creates nearly ideal conditions for viticulture (and significantly impacts our cherry and apple growing) by moderating extreme weather, extending the season, and providing frost protection.

Since its establishment in 2016, Rove Winery has earned over 50 awards and accolades in national and international competitions, receiving recognition from industry experts and sommeliers alike.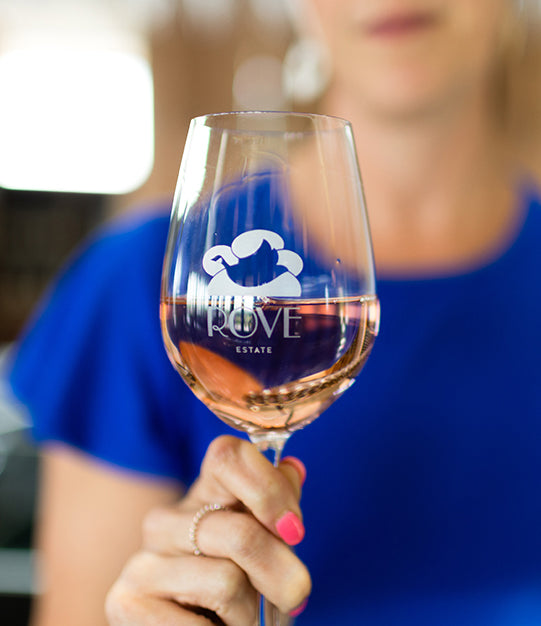 Rosé Wines
As a farm-first winery, the character of our rosé wines evolves with the land, inspiring us to artfully harness the season's bounty.
Each rosé wine is the result of our first-run red grape pressing, known as the "saignée" method—a distinctive and intentional winemaking process imparting unique characteristics.
Whether crafted from Pinot Gris, Pinot Noir, Cabernet Franc, Merlot, or a blend thereof, a consistent thread weaves throughout: each is distinctly fruit-driven, aromatic, crisp, well-balanced, and showcases a captivating hue.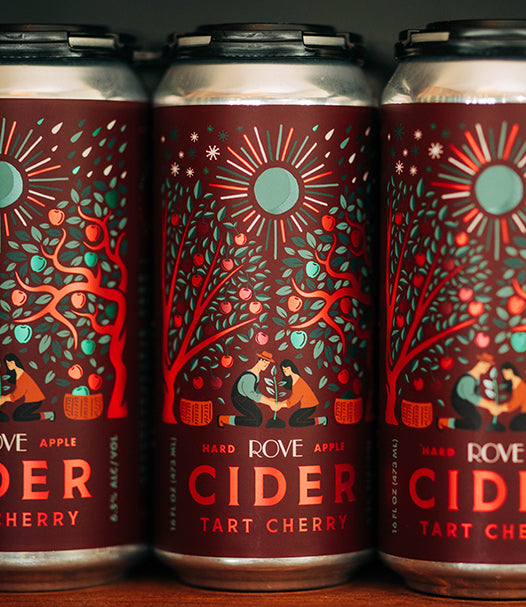 Cider
Grandpa "Jack" Gallagher, one of Traverse City's founding cherry farmers, taught us that good farming is slow farming. It's tough but crucial. The prize of cultivating a dirt-rich underworld is nothing less than our very survival. That, and the taste of an honest apple.
Our orchards continue to grow the way he—and Mother Nature—intended. The result is fresh, flavorful fruit and ciders we think Grandpa Jack would enjoy.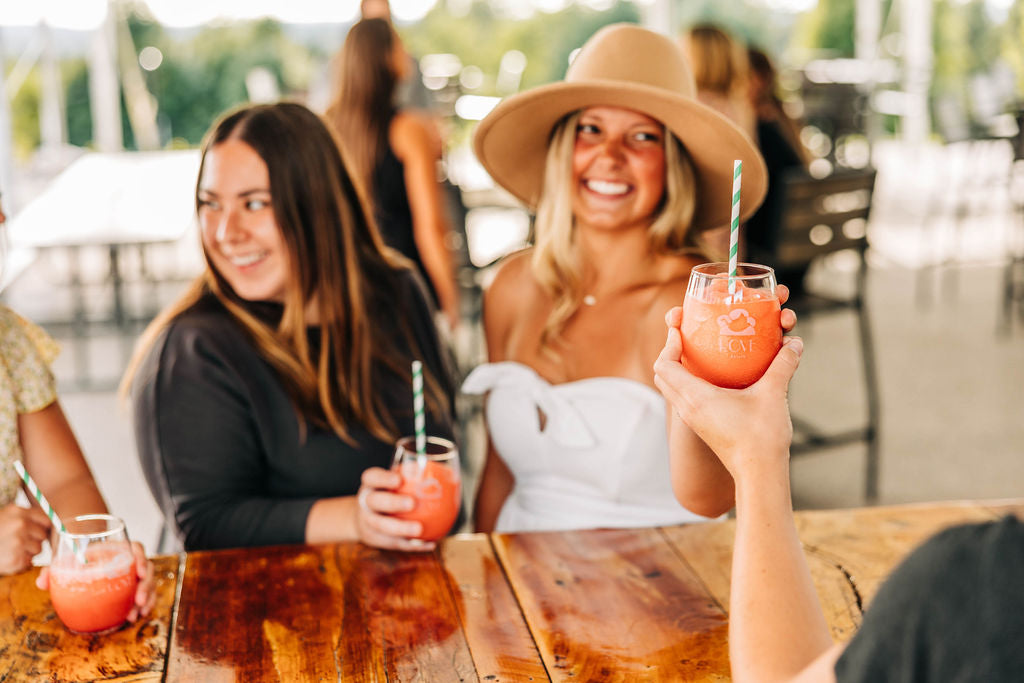 Seasonal & Non-alcoholic Drinks
Assorted Northwoods Soda Selection
Seasonal Frozen Wine Cocktails
Hot Harvest Cider
Mulled Winter Sangria
Shop Rove Wine & Cider
Our wines and ciders are available to purchase online for pickup or shipment.