An Irish family legend becomes a Northern Michigan legacy
We are a fifth-generation family farm with a centuries-old story.
Long ago, thousands of Irish were forced to flee their native land, spreading across the world in what has become known as the "Flight of the Wild Geese." Many went on to establish the most renowned wineries across the globe, now referred to as the "Winegeese."

McKenzie and Creighton make wine to not only pay homage to these forgotten Irish ancestors, but to also honor the original Gallagher family—some of the region's very first cherry farmers—as well as the generations of immigrants who bring food to our table and all those who dare to spread their wings toward the unknown.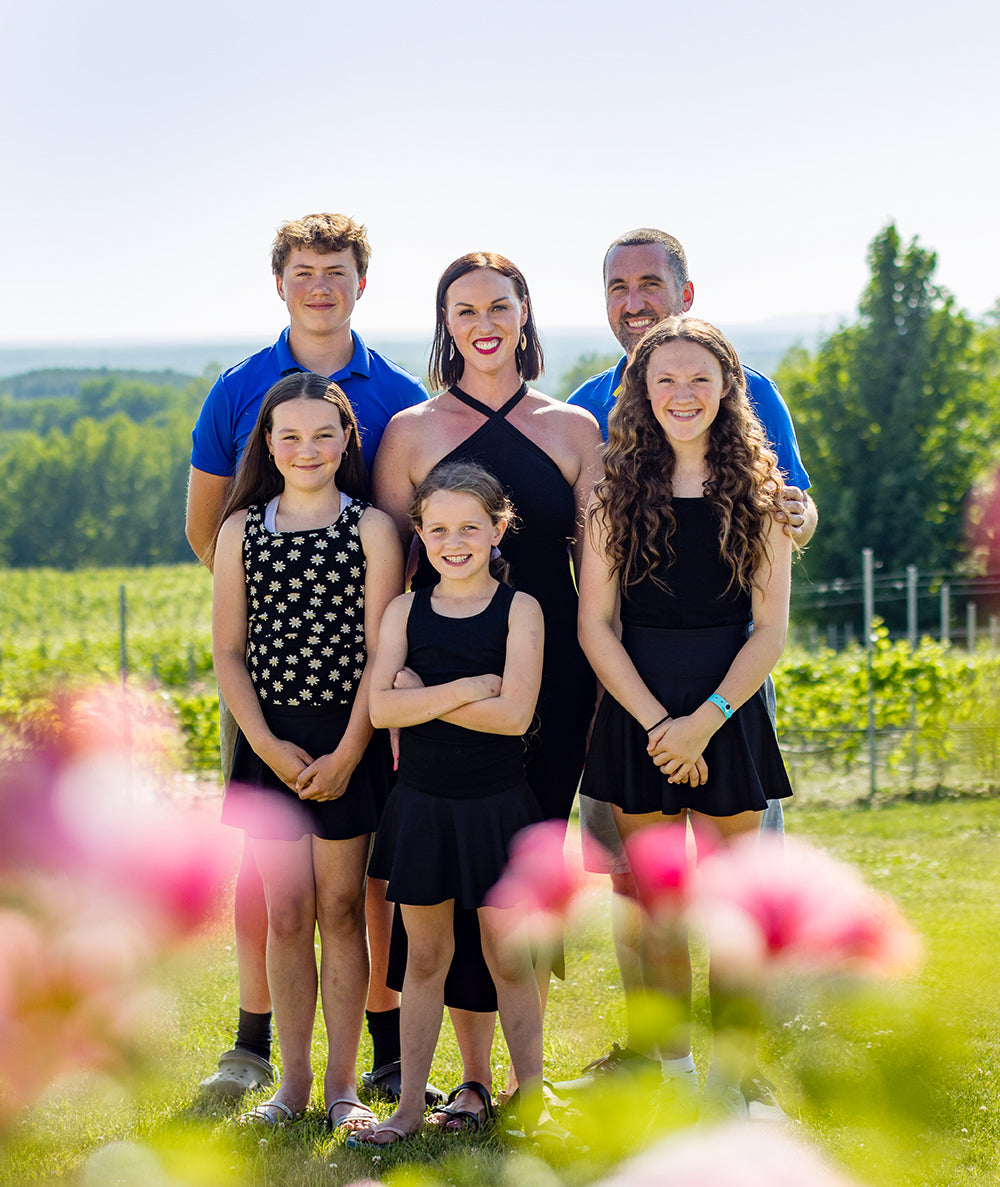 Five Generations of Family Farming
Though Rove Winery opened in 2016, the Gallagher Estate has been an integral part of the Traverse City region's agricultural history for over a century.
As a child, Creighton spent his summer days working on the cherry farm with his father and 9 siblings. After pursuing a degree in accounting, he left his cubicle to work at a winery on Old Mission Peninsula, developing a passion and craft for wine while returning to his roots. In 2010, he and McKenzie purchased a portion of the family farm including a block of cherry trees that needed to be replaced. 
For a couple whose first date included wine-tasting and often dreamt of opening their own winery, the replacement crop was an obvious choice: grapes.
With McKenzie's background in business and marketing and Creighton's experience in farming and winemaking, together they built their dream vineyard along with a beautiful family.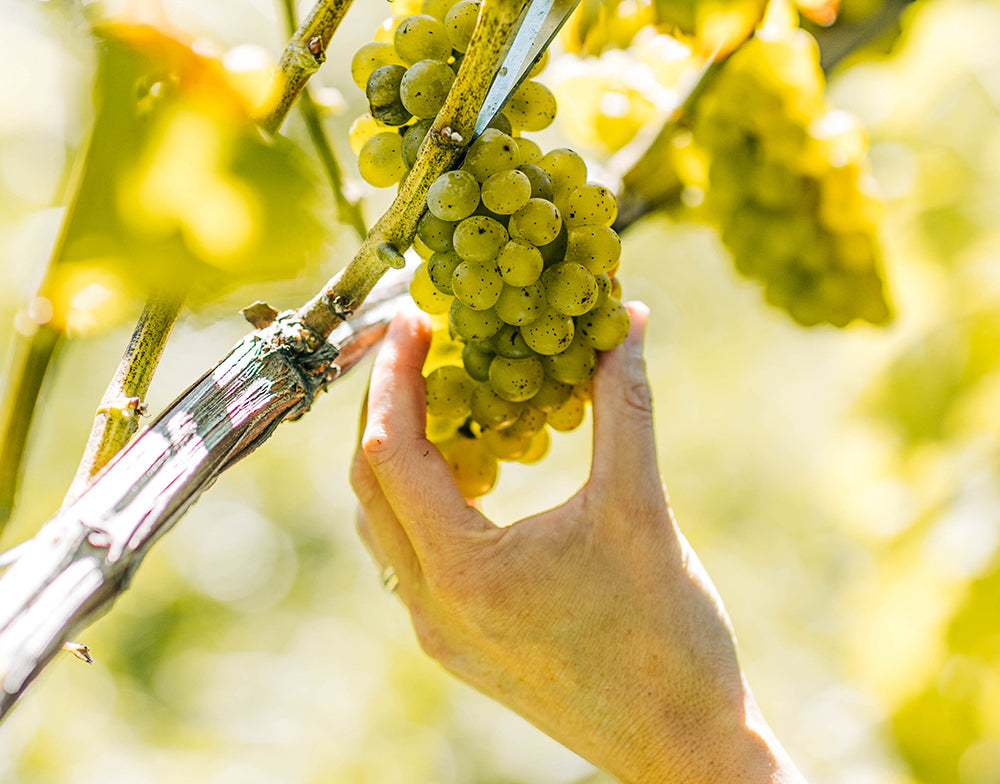 The Gallagher Estate currently grows 12 different varietals of vinifera grapes, including five reds.
Estate-grown grapes in a northern microclimate
As stewards of entrusted land, Rove Winery is committed to using only estate-grown grapes,* preserving and enhancing the biodiversity of their heritage farmland, and protecting their natural resources for generations to come.
The unique microclimate and terroir of the Gallagher Estate creates the distinct aromatics and characteristics in Rove's small-batch artisan wines and ciders. Because of the elevation at 1,165 feet—Leelanau Peninsula's highest point—the vineyard is spoiled with the perfect conditions for grape-growing: southern-exposed slopes, abundant sunlight, and cool-air drainage with protection from the frost.
_______
* On occasion, we may partner closely with select vineyards who emulate our values, standards, and geographical landscape (for example, crop damage or production issues). In every case, we practice transparency by including production details on our labels and materials.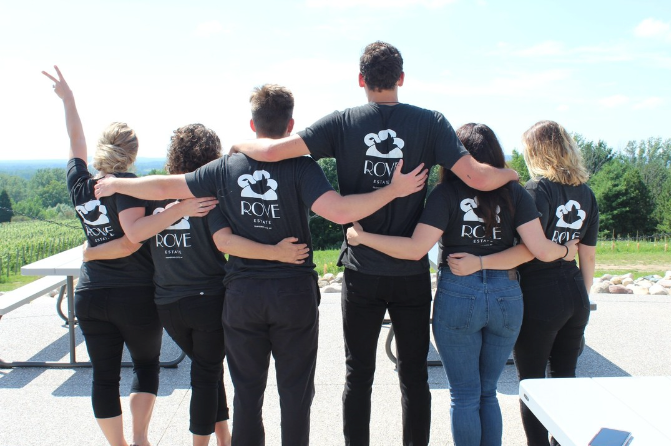 Community Partners
As farmers we know that when our community thrives, so do we. That's why we've made it a priority to support local initiatives, non-profit organizations, and community-driven projects.

We are proud members of the Leelanau Peninsula Wine Trail and founding members of the Traverse Wine Coast. Through our passion for wine education and desire to create an inclusive and approachable environment to learn about wine, we founded the Traverse Wine Institute.
Our many community partners include: